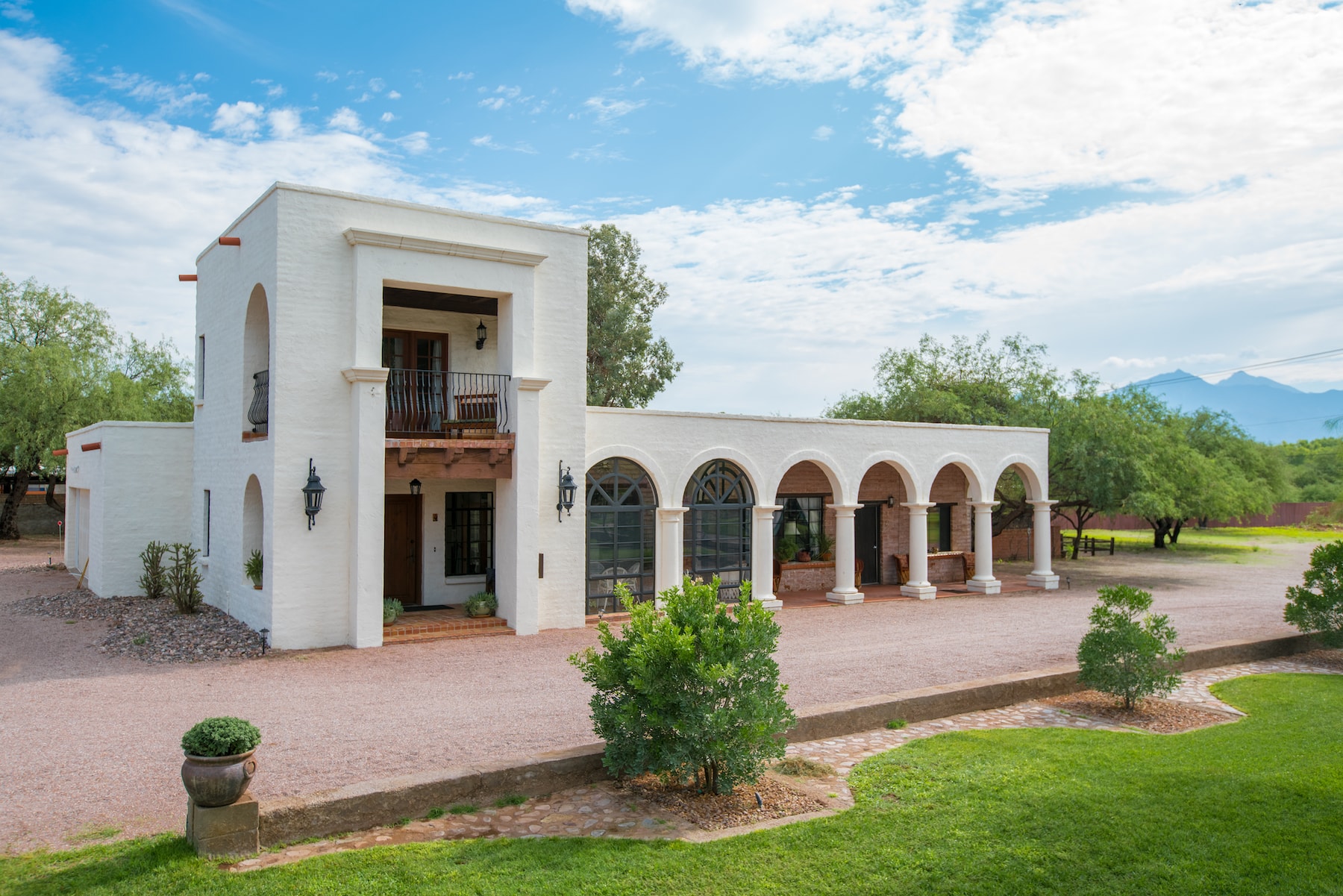 Secret Garden Inn
Tubac Secret Garden Inn is located in Old Town Tubac near the Presidio historic park, and is close enough to visit the galleries, shops, and fine restaurants by foot, and just far enough to be free of the traffic for a charming respite. Our beautiful property offers cozy rooms for rest and renewal! Enclosed for privacy and security, this magical scene is the best spot in town. Come enjoy our intimate garden in Tubac's Historic Old Town.
The story of the Secret Garden continues, renewed with the spirit of service and comfort, in the Tubac Secret Garden Inn. We extend a warm invitation to all tourists, travelers, and neighbors to come and experience the finest of tranquil gardens, and the most charming and peaceful of retreats in southern Arizona.
The feeling of Old Tubac's Spanish colonial history, together with the landscaping quality of our garden make you feel as though you were relaxing in the environs of Spain.
Relax and rejuvenate at nearby Soulistic Healing Center, where guests are offered discounted use of the therapeutic copper-ionized heated lap pool, jacuzzi tubs, and infrared sauna. Other stress-reducing modalities are available including massage, reflexology, craniosacral therapy, and an advanced lymphatic circulatory and stress-relieving therapy FlowPresso. Call the Soulistic Healing Center to inquire about group packages available.
Secret Garden Inn
Rent 1 or More of the Following Units:
"Beautiful grounds and a stylish, clean room! We really enjoyed our visit and the location's proximity to Tubac. Would absolutely stay again."
Benjamin
"Wow. What a great spot. I was here for a work trip shooting a wedding in Tubac, and this is right in the middle of the village. It's quiet and relaxing. I would definitely come back here to stay if I wanted to do a little getaway. The sauna and pool at the healing center are amazing and only a short walk away. Do yourself a favor and stay here!"
Daniel & Ashley
"We loved our stay at the Secret Garden Inn. It was close to town and conveniently located. We especially liked the quiet and beautiful property that surrounds it."
Elaine
"Can't recommend this place more. The space was well appointed with great character and architecture - including a working fireplace and your own little private courtyard. The grounds are stunning and we enjoyed a lazy morning walking around the property, drinking coffee and enjoying the various nooks and crannies. There were other guests staying at the same time, but we still felt we had full privacy. Being within walking distance to the shops and restaurants was the cherry on top! Don't think twice - give the secret garden a try! What a phenomenal gem you have!! I've already been recommending it to all of my friends and their husbands! We absolutely loved it, thank you for everything you did!"
Julia
"This property is a beauty! It is spacious and quiet with beautiful interior and outdoor grounds. I'm picky about cleanliness and this place was clean with no dust and no spiders in the corners. Watching the sun come up over the mountain range, from the bedroom balcony? It doesn't get much better than this. Walking distance to the town of Tubac. Hope to return!"
Sharon
"No need to look elsewhere..this is it..beautiful grounds. Very clean well kept rooms with a southwest charm as well as other accommodation choices at this Inn to meet your needs. You won't be disappointed. Our host was fantastic and personable. Really enjoyed our stay, your place EXCEEDED our expectations. So glad we chose to stay here. Truly a special place. Our first time in Tubac so wasn't sure what to expect, but the location was fantastic could not have been happier. Thank you again!"
John
Location
Tubac, Arizona, United States
Checkout featured
Top Nearby Attractions