GLOBAL ALLIANCE PROPERTIES, LLC
BOUTIQUE LODGING & RENTALS IN TWO OF ARIZONA'S
MOST EXCLUSIVE LOCATIONS FOR PRIVACY, HIKING, ART, & NATURAL BEAUTY
With our boutique lodging rentals, we offer a heavenly retreat for your individual and family get away; spaces with heart and soul.
Peaceful enjoyment is yours with access to nature hikes, manicured and secluded grounds, awesome views and easily accessible local galleries, restaurants and shops.
Our hosts are personable and attentive to your needs, offering all the comforts you need to bless your stay.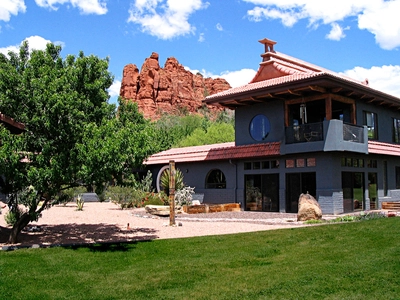 Stay in Sedona
Our Sedona properties are near many of the Southwest's most popular attractions including Oak Creek and Slide Rock Canyon. Sedona is a day's trip away from the Grand Canyon and Havasupai Falls.
Don't miss the opportunity while in Sedona to take a guided tour with Spirit Step Tours. Spirit Steps provides enlightening tours for the seeking sojourner and eco-tourist. Gain insight and understanding of yourself and the majesty of the world around you with each Spirit Step!
VIEW LISTINGS →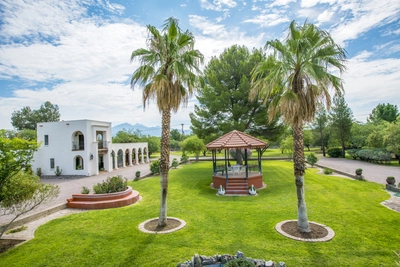 Stay in Tubac
Our Tubac property is one of the best kept secrets in Southern Arizona's most historic artist colony. In addition to fine dining and shopping, Tubac is a short drive from Whipple Observatory, the Tumacácori and San Xavier Missions, and the University of Ascension Science And The Physics of Rebellion.
VIEW LISTINGS →
Coronavirus COVID-19 UPDATE
At Global Alliance Properties we are actively monitoring the situation regarding the spread of the Novel Coronavirus (COVID-19), including related guidance provided by local government, the CDC, and public health officials. We encourage guests to refer to the World Health Organization (WHO), the Centers for Disease Control (CDC) or their local health authority for more information about COVID-19.
We have committed to follow cleaning and sanitation protocols compiled by Airbnb,and using CDC guidelines for all of our rental properties. Our safety protocols include social distancing practices, protective gear (masks and gloves), and cleaning protocols as well as hand washing hygiene and cleaning product specifications.
Sanitization of ALL Bedding & Linens
All Global Alliance Properties rentals will use standardized linens, bedding and towels. ALL linens and towels will be removed, sanitized and professionally laundered between guest arrivals. No back-up linens or blankets will be stored in closets. Protective pillow covers are cleaned and sanitized for additional safety.